Your photo or ad could be in the 2023 calendar!
Submit your best photos of Mason!
Photos taken in 2020 or after are suitable for the 2023 calendar. Photos from all seasons are encouraged.
Photographs can be either color or black and white. Please submit digital photos in JPEG or TIFF format with a resolution of at least 300 dpi and 10″ on the longest dimension-horizontal format preferred. Please do not submit photos printed on home computer or photo printer.
Once submitted, photographs become the property of the City of Mason and cannot be returned. Whenever possible, the original layout of the photo will be maintained. The City of Mason reserves the right to crop photos to fit the calendar format. It is for this reason that horizontally oriented photos are strongly encouraged.
You do not have to be a resident of Mason to submit a photograph. But, the photograph must be taken within the City of Mason. Photographs taken outside of Mason city limits will be disqualified.
The City provides no compensation to the winning photographers.
As property of the City of Mason, the City reserves the right to use any submitted photograph elsewhere by the City. Winning entries will be used in the 2023 calendar.
Please submit your photos by Friday, May 27, 2022. Digital photos and entry forms can submitted to Dropbox.com. Photo flash drives may also be brought to the customer service counter at Mason Municipal Center, placed in the drop-off box on the passenger drop-off drive at Mason Municipal Center, or mailed to Calendar Photo Contest, Mason Municipal Center, 6000 Mason-Montgomery Road, Mason, OH 45040.
Please print your name clearly on the entry form. Due to the popularity of this contest, we ask that you submit no more than three photos per person. Please be sure to include your name, address, phone, e-mail, photo title, and the location where the photo was taken with your entry.
Thank you for your entry!
ad space available in the 2023 calendar!
The cost of the calendar is supported by sponsorship ads from area merchants and service providers. Orders are now being accepted for ads in the 2023 calendar until July 15, 2022. To inquire about advertising your business, please call 513.229.8500 or e-mail us.
---
2022 calendar winners
At the Council meeting on September 27, 2021, Mayor Grossmann announced the photo winners for the City's 2022 calendar.
2021 Calendars are available at the Mason Municipal Center located at 6000
Mason-Montgomery Road, while supplies last.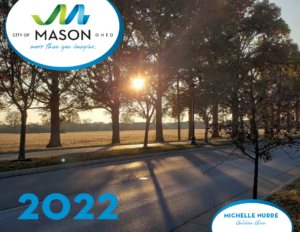 Michelle Nurre
Golden Glow
2022 Cover
Soniya Ramani
Innocence, Calm and Purity
January 2022
Ron Ferrell
Sailors Take Warning
February 2022
Ellen Nealis
Spring Blooms
March 2022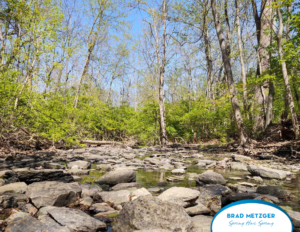 Brad Metzger
Spring Has Sprung
April 2022
Anshu Prabhani
Beauty Blooms
May 2022
Tammy Pierce
Family Outing
June 2022
Anna Radke
Rose of Sharon
July 2022
Anshu Prabhani
Radiant Inspiration
August 2022
Willow Golds
Lunch Time
September 2022
Dylan Plouffe
Summer Sunset
October 2022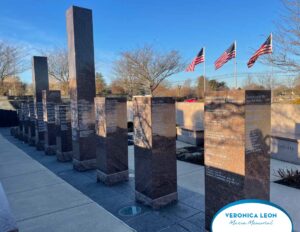 Veronica Leon
Mason Memorial
November 2022
Tammy Pierce
Merry Mason
December 2022
Congratulations to all the 2022 Photo Calendar Winners!