E-mail your Council members
The above link is for comments directed to all Council members. Mason City Council members do not hold routine or regular office hours. For service needs, questions, or concerns, please contact the City Manager's office here. Emails more appropriately addressed by City Departments will be directed to staff members for a more expedited response. Other comments will be directed to Council members' attention. For security purposes, the above link does not accept attachments. Please remember messages received should be considered a public record and may not remain confidential. Please contact the City Manager's office for additional assistance.
barbara spaeth
mayor
Term ends: November 2025
6000 Mason Montgomery Road, Mason, 45040
513.229.8500
council@masonoh.org
(attachments will not be received)
Barbara Spaeth was re-elected in November 2021 to her third term on Council. Barbara previously served on Council from 2011-2019 and as Vice Mayor from 2015-2019.
Barbara grew up in the "Village of Mason" until it became a City and then her home resided in Deerfield Township.  She graduated from William Mason High School in 1978.  Barbara left Mason for 20 years and during that time, she earned both a Bachelor's and Master's Degree in Social Work.  She worked as a social worker for 25 years working in domestic violence and child abuse and neglect. Barbara trained foster and adoptive parents, worked as a caseworker with children in foster care and as a special needs adoption specialist and victim's advocate.  For Barbara, helping create strong families has been the core of her work.
Barbara returned to Mason in 1999 to raise her daughter.  She retired in 2005 to spend more time with her daughter, which led her to become a room mother, PTO committee member, PTO board member, and Brownie Girl Scout troop leader, while working part time for Mason City Schools Child Nutrition Department.  Barbara now serves on the Mary Ann Klingling Board of Trustees and the Warren County Abuse & Rape Crisis Shelter Board of Trustees.
Barbara's family includes her husband, John, who is also a Mason graduate. They have four children, Rebecca, Dan, Brittany, and Victoria;  sons-in-law Chris, Parmdeep and Sean; daughter-in-law Amber; and five grandchildren.
Barbara considers herself a public servant and not a politician.  She is passionate about working to make Mason a wonderful place to live and raise a family.  She knows we can have a Council who can work together for the best interests of everyone who live in Mason.  Barbara feels, "We must get back to doing the work of the City.  Let's keep Mason More Than You Imagine."
council committees:
Economic Development · Chair
Employee Relations · Chair
Safety
Golf Course
Ad Hoc Rules · Chair
board representation:
Planning Commission
---
diana k. nelson, cpa
vice mayor
Term ends: November 2025
6000 Mason-Montgomery Rd, 45040
513.229.8500
DianaNelsonCPA@gmail.com
(attachments will not be received)
Vice Mayor Diana K. Nelson was re-elected to Council in November 2021. Vice Mayor Nelson was previously appointed to Mason City Council in January 2016 and November 2017.
Diana is a CPA with a Master's Degree in Taxation from the University of Cincinnati and a Bachelor's Degree in Accounting from the University of Texas at Dallas. She has also completed a Comparative Tax Policy and Administration program from Harvard University, John F. Kennedy School of Government. She began an accounting practice in Texas in 1998. In 1999 she moved to Mason and continues her practice on a part-time basis. Currently, she serves as the Chief Financial Officer for Selection.com, a national background check company, a position she has held since 2010.
Diana is a strong advocate for taxpayer rights and has traveled globally to learn and fight for a fair and just tax system. In 2016, she was appointed by the Treasury of the United States to serve a 3-year term on a Federal Advisory Board as the only taxpayer advocate panel member to represent Ohio. She identifies taxpayer issues on a systemic level and works with the IRS to implement change.
Diana Nelson served as a board member of the Ohio Municipal League (OML). The OML represents Mason and other cities before the Ohio General Assembly and state elected offices. They are the liaison between the state and municipalities. She currently serves on the Tax Committee.
Ms. Nelson is also the treasurer for the non-profit charity Blue Skies for the Good Guys and Gals Warrior Foundation; a nonprofit charity that provides an exciting combination of activities meant to enrich the lives of our active-duty and veteran men and women injured in combat deployments abroad. Diana is a former Sunday school teacher at Heritage Presbyterian Church. She also served on the Middletown Airport Finance Committee from 2011-2018.
Diana is a widow with three children Victoria Nelson, Alexa Nelson and Bella Nelson. Victoria is in the pre-med program at Xavier University. Alexa is studying criminal justice at Miami of Ohio. Bella attends Mason High School.
My parents instilled in me the importance of faith, family and community from a very early age. Their words still ring in my ears. It is no accident that I have chosen Mason as the place where I want to raise my family. And when someone finds a place this special, they can't help but to be inspired by a strong desire to give back to the community and to do what is right by family, friends, and neighbors. Mason is my home and it will always have my heart.
council committees:
Economic Development
Downtown
Arts & Culture · Chair
board representation:
Warren County Municipal League
Veterans Board
---
tony bradburn
council member
Term ends: November 2023
6000 Mason-Montgomery Road, Mason, OH 45040
513.229.8510
council@masonoh.org
(attachments will not be received)
Council member Tony Bradburn is serving his third term on Mason City Council. He was first elected to Council in November 2003, was re-elected in 2007 and returned in 2019. He previously served on Springdale City Council for 12 years before moving to Mason in 1998.
Tony holds a Bachelor's degree in Criminal Justice and a Masters of Education from the University of Cincinnati. Tony retired from the Ford Motor Company-Sharonville after 33 years as a Senior Safety Engineer. He served as former firefighter and paramedic with the Springdale Fire Department and Community Medic Rescue and a bailiff of the Warren County Common Pleas Court.  Tony has also served as past President of the Warren County Municipal League.
Tony's family includes his brother and sister. Tony's hobbies include travel, music, and aviation. One of Tony's most memorable moments is having the opportunity to fly a MiG-29 outside of Moscow, Russia.
"I appreciate the voter's confidence to elect me to a third term and look forward to continue to make Mason a great place to live" said Council member Tony Bradburn.
council committees:
Employee Relations
Public Services
Safety
board representation:
---
ashley chance
council member
Term ends: November 2025
135 Mason Road, Mason, 45040
513.229.8500
council@masonoh.org
(attachments will not be received)
Council member Ashley Chance was re-elected to Council in November 2021. Council member Chance was previously appointed to Council in September 2015 and November 2017.
Ashley holds a Bachelor's degree from Miami University. Professionally, Ashley's entrepreneurial spirit has allowed him to spearhead the successful startup of three companies. He currently is a partner at two Mason based companies – Chance Development and Eco Development Group.
Ashley is the Co-founder of A New Chance Foundation. A New Chance Foundation has been helping children who have disabilities live more independently by providing them with much-needed mobility equipment, minor home modifications, and therapies that are not covered by insurance.
Ashley, a 35 year resident of Mason, is married to Beth. They have three children; Samantha age 6, Austin age 4 and Avery age 1. Ashley attends Crossroads church and is involved with the Dragon Fly Foundation. His hobbies include golf, outdoor activities, sports and community.
"I am very excited to be serving Mason- a community my family and I love. Mason has experienced dramatic change over 35 years that has improved our quality of life. I look forward to building on that foundation to create an even better future" said Ashley Chance.
council committees:
Economic Development
Finance
Downtown · Chair
Golf Course · Chair
Arts & Culture
board representation: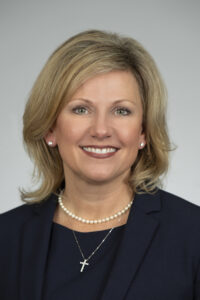 kathy grossmann
council member
Term ends: November 2023
4533 Morris Court, 45040
513.229.8500
council@masonoh.org
(attachments will not be received)
Kathy Grossmann is serving her second term in public office.
Kathy has been a resident of the Mason and Deerfield area since 1995.  A native of Indiana, Kathy first came to this region as a high-schooler to perform in live shows at Kings Island.  That opened opportunities for Kathy locally, nationally and abroad, including a tour with the US Department of Defense to entertain military troops stationed in Europe and Asia.
Kathy graduated from Northern Kentucky University in 1995 with a degree in education and then became a Fifth grade teacher for Sycamore Community Schools.
In 2001, Kathy decided to leave teaching to spend more time at home with a growing family and, eventually, a business.  She and her husband, Tom, have six children all of whom attended Mason schools.  Since Kathy began her work on Mason City Council in 2015, her family has continued to grow with the additions of a son-in-law and two grandchildren.  While life has taken Kathy in a different direction from the classroom, she still has a big heart for education and supports our schools through her work at the city.
Kathy and Tom are small business owners.  Kathy runs their real estate development projects handling property management and development including design work and project management.  She recently completed a 26-unit condominium project in downtown Cincinnati.
Over the years Kathy has also continued to work for local entertainment companies and community theater and has served extensively in music ministry.  She and Tom support many local charities and groups that promote the religious, health, cultural and social well-being of our community.
Kathy is dedicated to promoting Mason and helping it be one of the best places to learn, work, play, and raise a family for people and companies from all over the world.
"This is an exciting time to serve as the Mayor of Mason.
Our city continues to be the economic engine of Warren County and competes on the regional, national and global stages of business attraction, growth and retention.  Our economic development success enhances our ability to focus on our most important resources: our children and families.
With healthy finances, thousands of jobs, exceptional schools, great parks and excellent city services, Mason is an inclusive, family friendly community for people of all ages, backgrounds and capabilities.
I am honored to lead Council as we work with city staff and our local partners to preserve, grow and advance Mason by protecting what we treasure, discovering our potential, and finding pathways to move Mason forward."  Kathy Grossmann, December 1, 2019.
council committees:
Employee Relations
Public Services
board representation:
Park Board
OKI
---
mark haake
council member
Term ends: November 2025
3620 Dunlop Court, Mason, 45040
513.229.8500
council@masonoh.org
(attachments will not be received)
Council member Mark Haake was elected to Council on November 2, 2021.
Mark holds a Master's and Bachelor's degree from Regis University in Computer Science. Mark also studied fuel technology at the Community College of the Air Force.
Mark has been a resident of Mason for 19 years.  Mark and his wife Nicole were married in England and have been married 31 years.  They have three children; Amanda, Amy and Ayden.
His hobbies include traveling and skiing.  Mark serves as a member of Kiwanis and the American Legion.
I ran for Mason City Council because I believe people who want change should not just criticize others but do what may be needed to bring about that change. I am proud to have been elected to serve the residents of Mason.  And, while this is my first time to enter politics I promise to learn, grow, and lead by listening to my constituents and making decisions that are in the best interests of the entire community.
council committees:
Finance
Public Services · Chair
Safety · Chair
Arts & Culture
Ad Hoc Rules
board representation:
Planning Commission
Veterans Board
---
josh styrcula
council member
Term ends: November 2023
6000 Mason-Montgomery Rd, 45040
513.229.8510
council@masonoh.org
(attachments will not be received)
Council member Joshua Styrcula was elected to Council in November to his first term in public office. Josh is a Partner Advisor at AdvicePeriod. He focuses on improving clients' lives by providing strategic, innovative, and holistic advice. For over a decade, Josh has combined technology and sincere passion to deliver an unmatched client experience.
Josh served in the Ohio Army National guard for nine years. He was deployed overseas twice and provided relief during Hurricane Katrina. While serving, he graduated from Wright State University where he majored in financial services. He is a Certified Financial Planner™ and a Certified Investment Management Analyst℠. In 2012 Josh co-founded Young Professionals at Austin Landing, a non-profit organization dedicated to advancing young professionals. He was recognized as one of Dayton's Top 40 under 40 in 2013.
Josh was a volunteer recreational basketball coach for three years from 2011-2013. He continues to volunteer his time as an upward basketball coach for his youngest two sons. He also started a program at his oldest son's middle school to help dads get more involved with their kids. Recently, Josh has been involved in Mason Early Childhood Center's Hero Dad program.
Josh is married to Holly and they have three sons; Devon age 21, Camden age 8, and Brycen age 6. Josh enjoys spending time with his family in various activities. They enjoy almost anything outdoors, hiking, running, and on the rare occasion playing golf.
"I appreciate the support of the Mason community.  I look forward to working cohesively with my fellow Council members to build upon the foundation of success in creating a culture of wellness in the community" said Council member Styrcula.
council committees:
Finance · Chair
Downtown
Golf Course
Ad Hoc Rules
board representation:
Veterans Board