Mason has exceptional resources through its residents, education, businesses, and government services!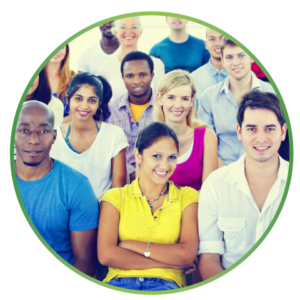 building and construction
Construction has continued in Mason, though at a slower pace as the economy has changed. Permits were issued for 54 new residential and commercial buildings in 2012, with an estimated value of $21.5 million. In 2006, there were 97 permits (with an estimated value of $47 million). For comparison, there were 298 permits issued for new residential and commercial buildings in 2003 (estimated value of $116 million).
city personnel
The City of Mason employs about 180 full-time employees and about 200 part-time employees.
climate
Annual average temperature – 54 degrees
July average maximum temperature – 86 degrees
January average temperature – 21 degrees
Annual average rainfall – 34 inches
Annual average snowfall – 29 inches
education
Mason City Schools
10,900 students in five public schools
An "Excellent with Distinction" district on the Ohio Department of Education and Local Report Card
Kings Local School District
4,000 students in six public schools
An "Excellent" district on the Ohio Department of Education and Local Report Card
Royalmont Academy – Catholic, PreK though 8, 200 students
St. Susanna School – Catholic, K through 8, 725 students
Mars Hill Academy – Christian, K through 12, 300 students
Higher Education
Courseview Campus Center of Sinclair Community College is in Mason. At least a dozen other schools are within commuting distance
elevation
700 – 950 feet above sea level
history
Founded 1815 as the Village of Palmira
Charter approved 1969
Incorporated as a city 1971
households
Average household size – 2.8
80% of homes are owner-occupied
43% of households have children under 18
Nearly a fourth of Mason's working residents work in Mason
housing
Mason's housing stock is dominated by large and high-value single-family homes on lots between 0.25 acre and one acre, built within the last 10 to 20 years
The median home value is $213,887
Home values range from around $70,000 to $2 million
There are several apartment communities and three senior living facilities
location
22 miles northeast of Cincinnati
28 miles south of Dayton
Centrally located between Interstates 71 and 75
Just a few miles north of I-275
Warren County
maps
Click here for a list of available maps
parks
7 city parks cover 301 acres that include baseball fields, basketball courts, disc golf course, fishing lakes, football fields, hiking trails, picnic shelters, playgrounds, soccer fields, softball fields, a swimming pool, tennis courts, volleyball courts, and wildlife areas. For more information, see City Parks.
The City of Mason operates the Mason Community Center. It includes a center for older adults as well as classrooms, a fitness area, group exercise room, meeting and party rooms for rent, two swimming pools, and weight room. Many classes for all ages and interests are held each month. The Mason Community Center is open to everyone, regardless of residency.
places of worship
About two dozen facilities represent over a dozen denominations
population
1980 Census – 8,692
1990 Census – 11,452
2000 Census – 22,019
2006 Census estimate – 29,491
2010 Census – 30,712
2011 Census estimate – 31,039
residences
The average new single family residence in Mason contains 4 bedrooms, 2 1/2 baths and approximately 6,600 square feet (including garages and unfinished basements). The median value of this single family house and lot was estimated to be about $500,000 in 2011.
residency
Fees for many programs, including many at the Mason Community Center, are determined by your residency. You are a Mason resident if you live within the municipal limits of the City of Mason. Having a Mason mailing address (zip code 45040) does not mean you are also a city resident. Many residents outside the city limits have the 45040 zip code, and some residents inside the city have a zip code different from 45040.
roadways
170 miles of roadway
160 miles of storm sewers
131 miles of water line
150 miles of sanitary sewer line
shopping and services
Grocery and drug stores, specialty shops, professional service providers (physicians, lawyers, dentists, insurance agents, etc.), restaurants and fast food, banks, hardware, and many other products and services can be found in Mason. Five regional shopping centers are within 20 miles via the interstates. Eight hospitals are within 25 miles.
Mason Businesses
size
18 square miles